When you visit the campus of Twin Peaks Classical Academy, you may find references to "Truth" displayed in our PK-12 classrooms and hallways. Today more than ever, "Truth" may seem difficult to find in our world. That may be one reason why Classical Education is becoming more popular as parents are demanding high-quality curriculum and values-centered learning. So why is "Truth" so important to our school?
Truth is Foundational
Classical Education seeks to teach students how to become thinkers. We believe that the vision of Truth, Goodness and Beauty - the "first things" of all knowledge - are absolute and unchangeable. Our study of "the classics" in reading, writing and math lays a foundation for learning about today's world. These fundamental truths help our students become critical thinkers as they progress through our Classical Education curriculum.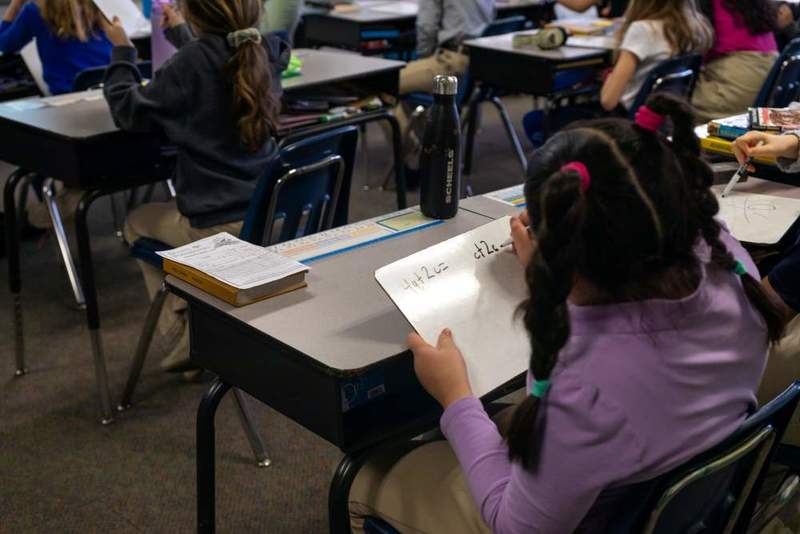 Truth is Unified
Classical Education believes that all knowledge is unified. That means that every subject relates to other subjects. When Twin Peaks students study literature, they do so through a lens of history and even Latin - understanding what was happening at the time and how it links to other subjects. Our art, math and science curriculums are also sequenced with cross-curriculum topics to help students understand fundamental truths about our world.
Truth is the Goal
Classical Education isn't just about test results and grades. Our K-12 curriculum stages of Grammar (Elementary), Logic (Middle School) and Rhetoric (High School) inspire deep exploration and questioning through sequential, hands-on learning. We want our students to develop into thoughtful citizens who question and engage with the world around them, with the humility to understand the essential Truth that there is always more to learn. Lifelong learners start at Twin Peaks!
Twin Peaks Classical Academy's K-12 Classical Education teaches the fundamentals to inspire a lifelong love of learning. Contact us and enroll in our tuition-free charter school today!
About Twin Peaks Classical Academy
Twin Peaks Classical Academy is a tuition-free charter school serving K-12 grade students in the Longmont, CO area. Our traditional Classical Education curriculum connects students with a higher purpose by inspiring knowledge and developing character. Students are supported by a tight-knit community of caring teachers and staff and engaged families. Join our public charter school today! Enrolling now.