Are you looking for a new school for your child? One with a rigorous curriculum? Engaged families? And tuition-free? Then be sure to check out Twin Peaks Classical Academy. We are currently enrolling K-12 grades and would love to welcome you to our school!
Here's how to get started:
Learn More!
Visit our website and learn more about our unique Classical Education program. We are the only tuition-free K-12 school in our area that teaches Classical Education, and we pride ourselves on our ability to engage and inspire learners at all grades. We also support the moral formation of our students through character-building curriculum for all ages. Visit our online blogs to learn more.
Set Up A Tour!
All families must complete a tour prior to enrollment. You can fill out an online Tour Request form to request a tour date, or just come in and visit during an Open House. School leadership will be on hand to show your family our campus and answer any questions you may have.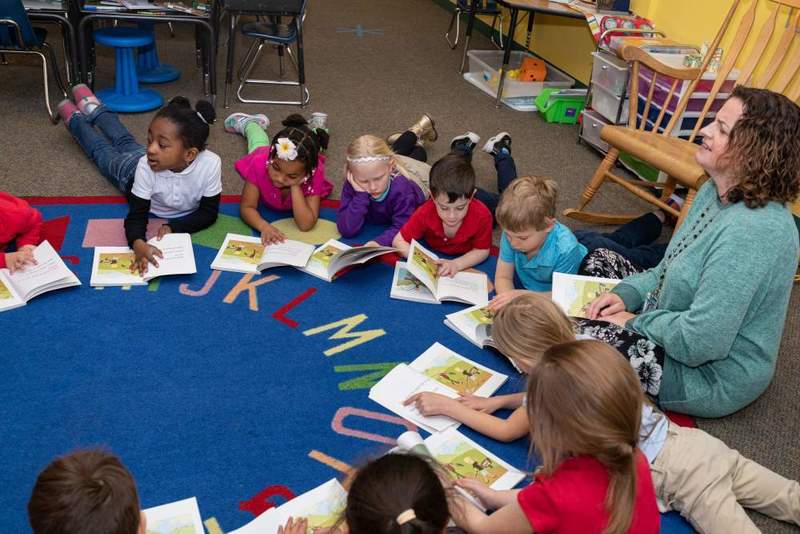 Let Us Know You Intend To Enroll!
After you tour Twin Peaks, fill out an Intent to Enroll online form to indicate your desire to attend. This form does not guarantee placement in our school because actual enrollment is based on a first-come-first-served basis. During your tour, our staff will be able to supply details on which grades are waitlisted and which grades have current openings. Any waitlisted grades are filled through a lottery system.
Complete Your Enrollment Online!
Once we have received your Intent to Enroll form, Twin Peaks staff will contact you with an invitation to enroll in our school, along with a registration link to complete online. If you are new to the district, you will be asked to fill out an additional form that indicates your enrollment in Twin Peaks. Both forms are easy to fill out, and our staff is available to answer your questions at any time.
Are you ready to become a Twin Peaks Timberwolf? Contact us and join our tuition-free charter school serving grades PK-12, today!
About Twin Peaks Classical Academy
Twin Peaks Classical Academy is a tuition-free charter school serving PK-12 grade students in the Longmont, CO area. Our traditional Classical Education curriculum connects students with a higher purpose by inspiring knowledge and developing character. Students are supported by a tight-knit community of caring teachers and staff and engaged families. Join our public charter school today! Enrolling now.