Meet our marvelous secondary math team! Sam Starks - 1st year at Twin Peaks Pam Wanninger - 8 years at Twin Peaks Molly Finnegan - 9 years at Twin Peaks Becky Frey - 6 years at Twin Peaks Steph Sickau - 11 years at Twin Peaks Jenna Craig - 3 years at Twin Peaks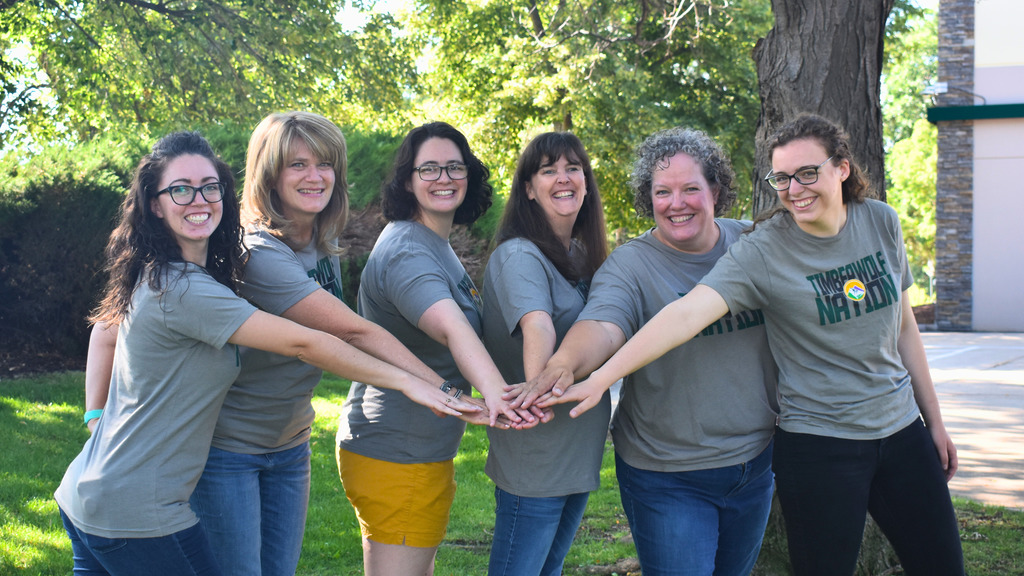 Meet our talented team of secondary electives teachers! Sandy Sandman Schafer- Technology/Publishing - 16 years at Twin Peaks Erin Cartmell- Art - 5 years at Twin Peaks Chelsea Ong- Orchestra - 6 years at Twin Peaks Steve Wixom - Band - 6 years at Twin Peaks Erin Carpenter - Choir/ Drama - 1st year at Twin Peaks Kesley Hughes- PE/ Health- 3 years at Twin Peaks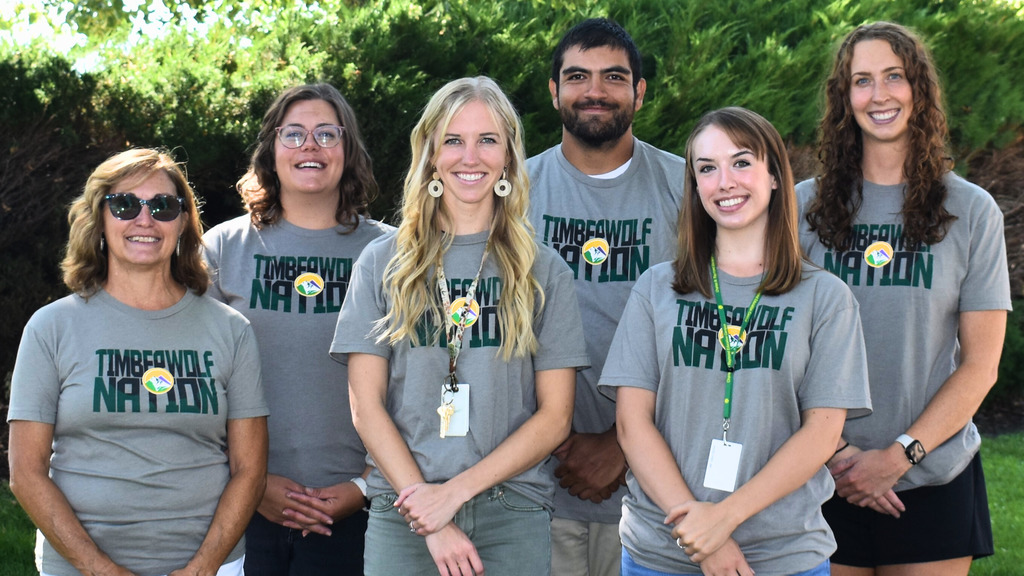 Come say good morning to us at the Longmont Triathlon at the rec center!We will be grilling up free hotdogs here in a little bit!

Twin Peaks Classical Academy is a top performing school in our area. We owe our success to our great families and a world-class group of educators! We'd like to introduce you to our staff, beginning with our secondary English department! Todd Johnson- 6 years at Twin Peaks James Thornton- 12 years at Twin Peaks George McAusland- 3 years at Twin Peaks Curtis Lyle- 1st year at Twin Peaks Michael Gray- 1st year at Twin Peaks Aaron Moe- 5 years at Twin Peaks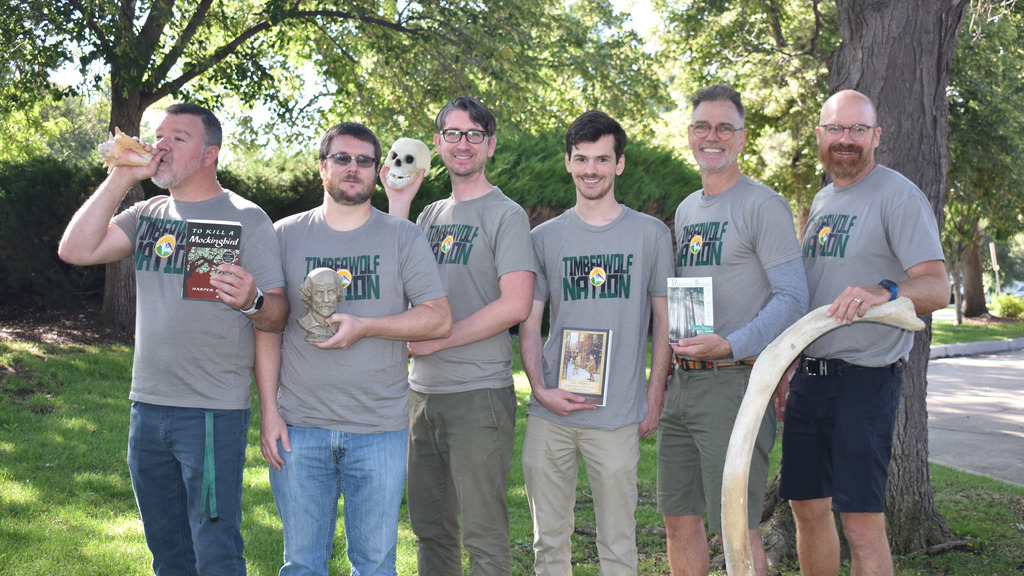 Say "hello" to two-way messaging and classroom announcements in the Twin Peaks Classical Academy app! With the addition of Rooms, our district app keeps getting better. Parents/ guardians, check your email with instructions to sign up and access new features.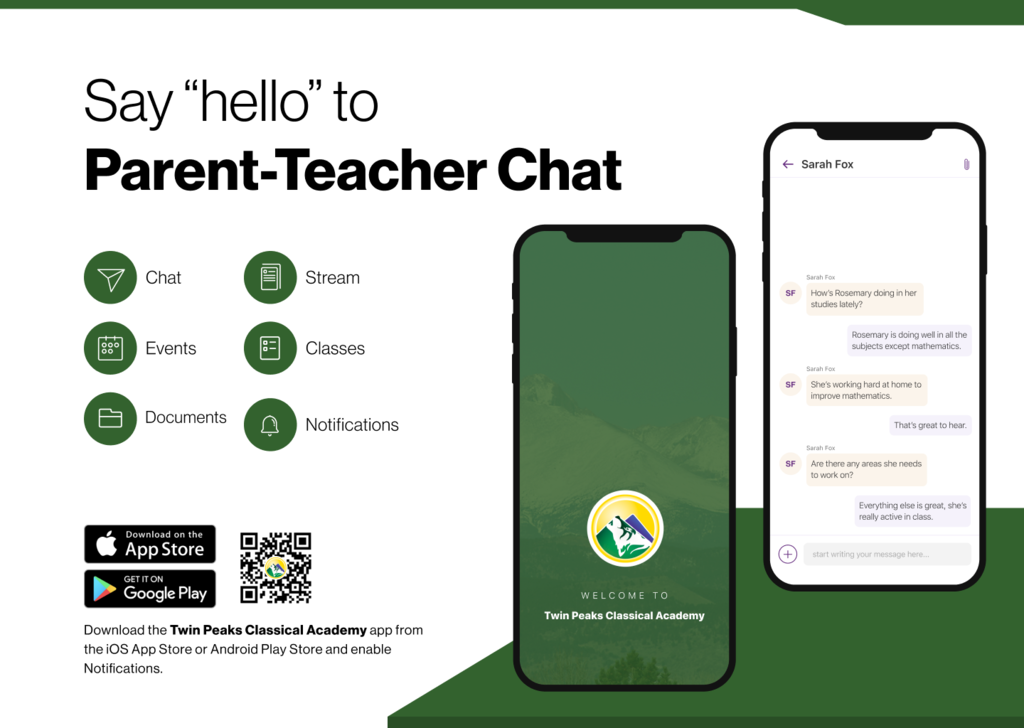 Calling all High School Athletic Parents - If your student is participating in a High School Sport this school year, you want to come to this meeting. State of the Athletic Department. Come hear where we are, and where we are going. Also a Q & A session. Monday, August 21st, 6:00 PM in the Commons. Enter through the performing arts entrance, doors open at 5:45. Hosted by AD/Coach Wright.

From PTO: Our first general PTO meeting of the year will be Monday, 8/21, after school on the playground! Join us to learn about all the cool things we have planned for this year. If you haven't had a chance yet, fill out our survey to share what you're interested in for this upcoming year!
https://forms.gle/q7RwqoWXHXiVMdcT8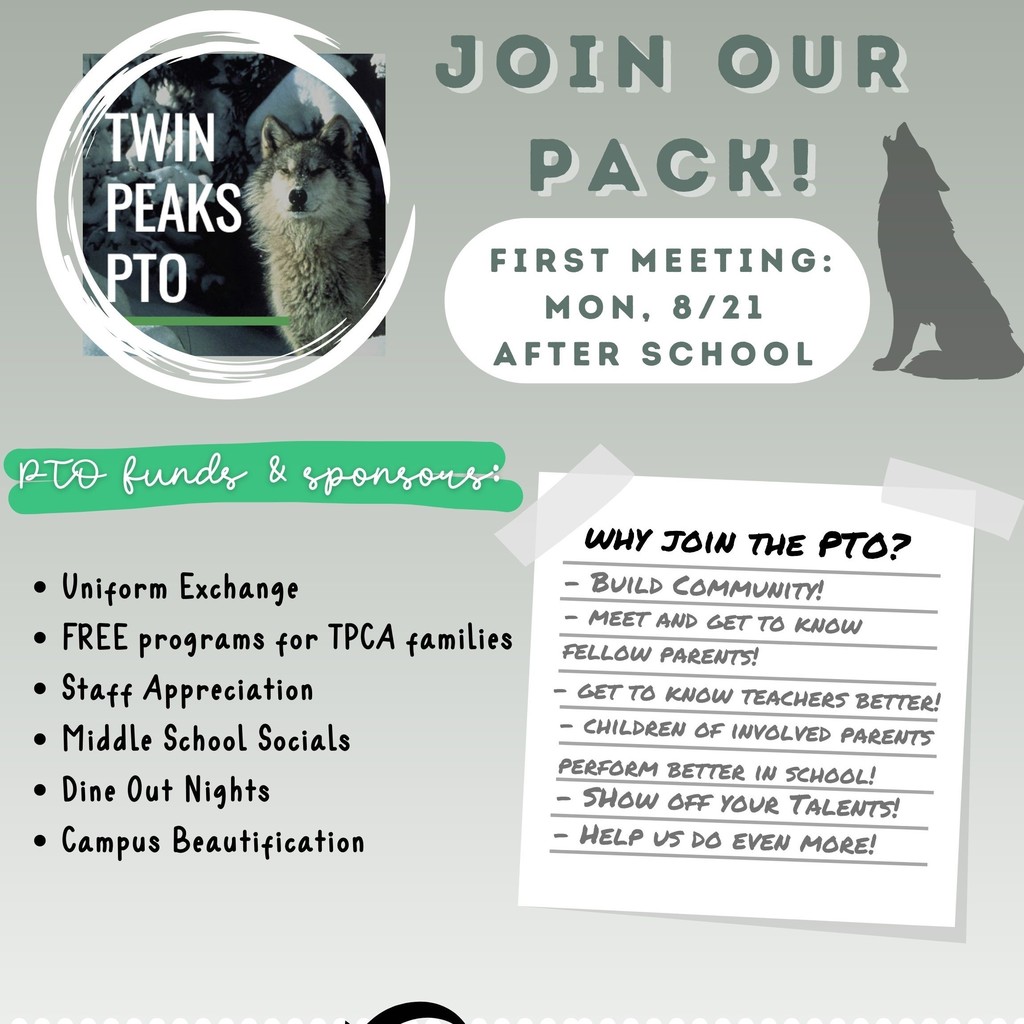 We had a great day meeting everyone today! Here's a quick video to help with the drop off line in the morning. Remember to be patient, drive slowly, and pull all the way forward! There are also two maps in the quick start guide to help. We can't wait to see all of our Timberwolves tomorrow morning- doors open at 7:40!
https://www.youtube.com/watch?v=lrpvs56niOY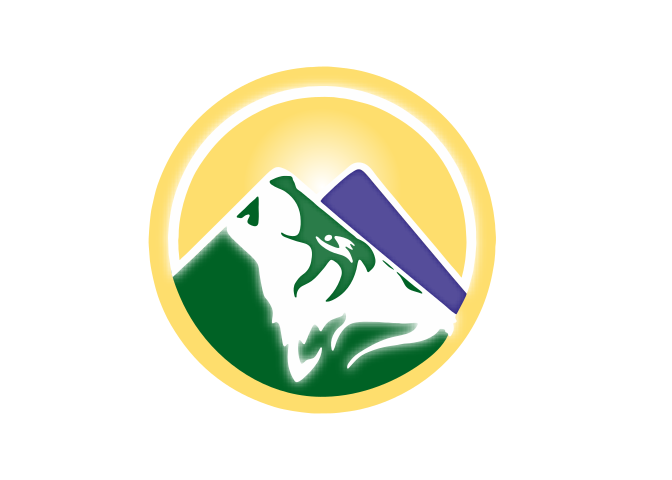 Say "hello" to two-way messaging in the Twin Peaks Classical Academy app! Our same district app now offers class streams, class announcements, and parent-teacher chat. Look for your personalized invitation to begin using this feature in our app this week! Download for Android
https://bit.ly/3hFbcR2
Download for iPhone
https://apple.co/3Kii6ba

Our new Kindergarten students had a final play date before school starts!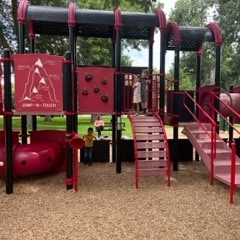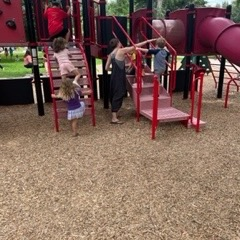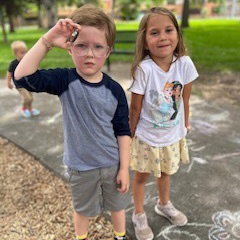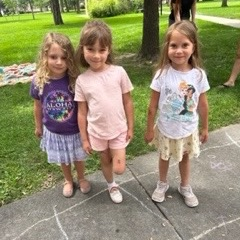 Today, the Foothills League hosted our first ever Positive Coaching Alliance professional development and student leadership seminar. Our Coaches and then some student athlete leaders listened to PCA trainer Amy Manson. It was awesome presentation of what it means to be a triple impact athlete.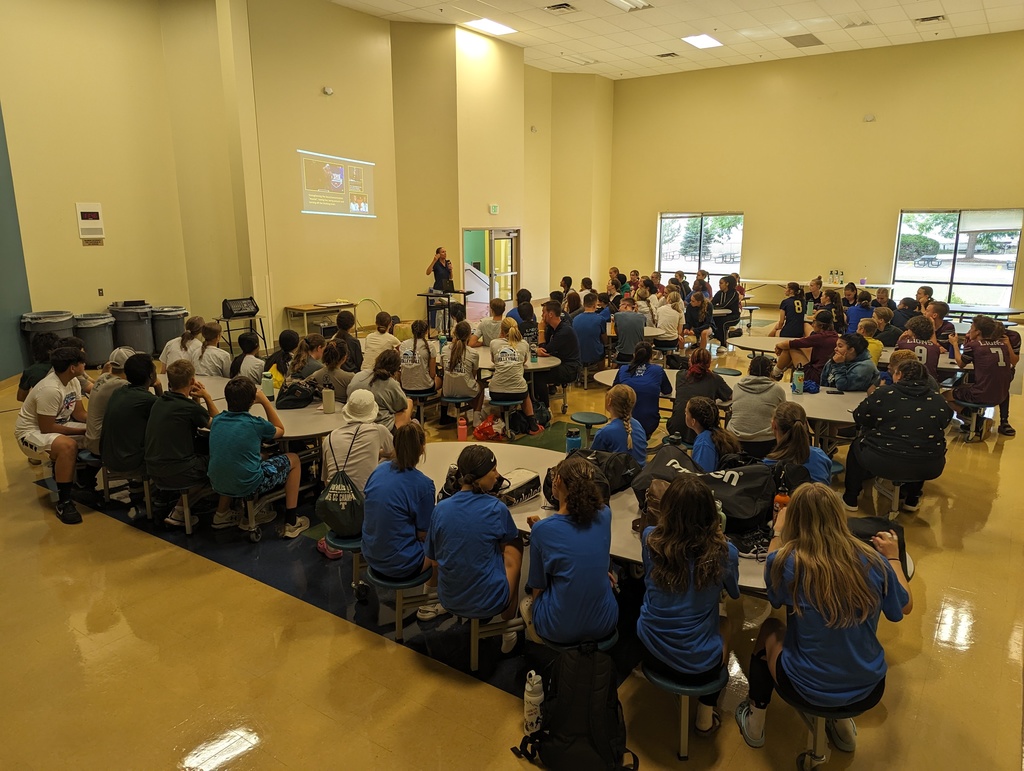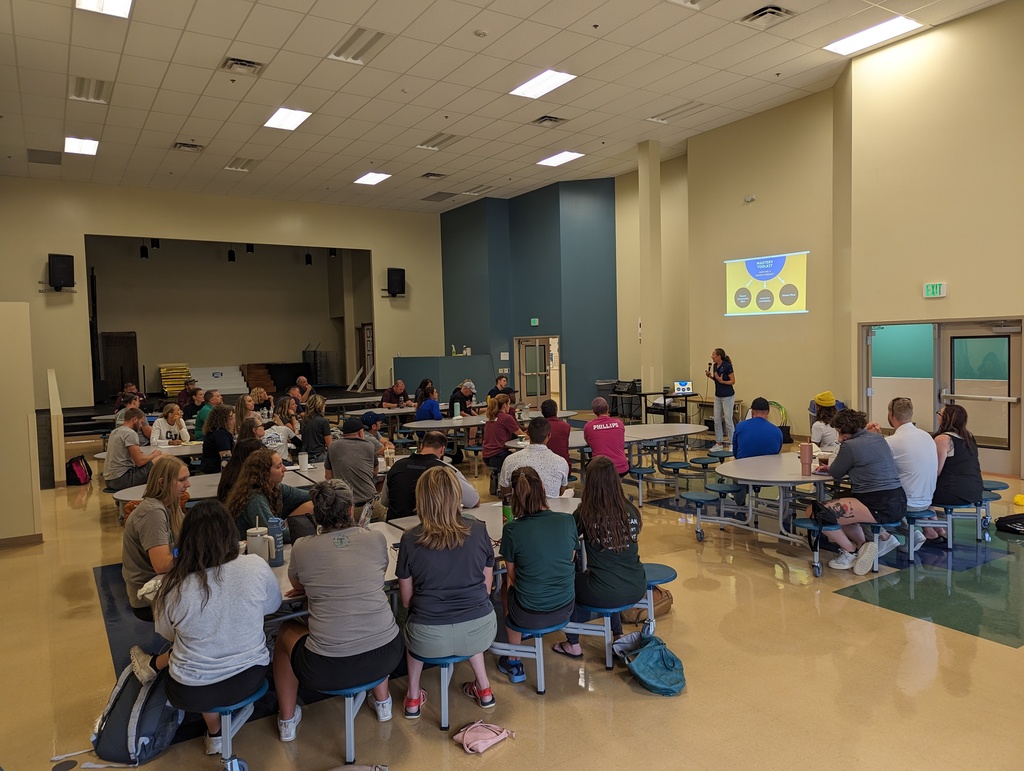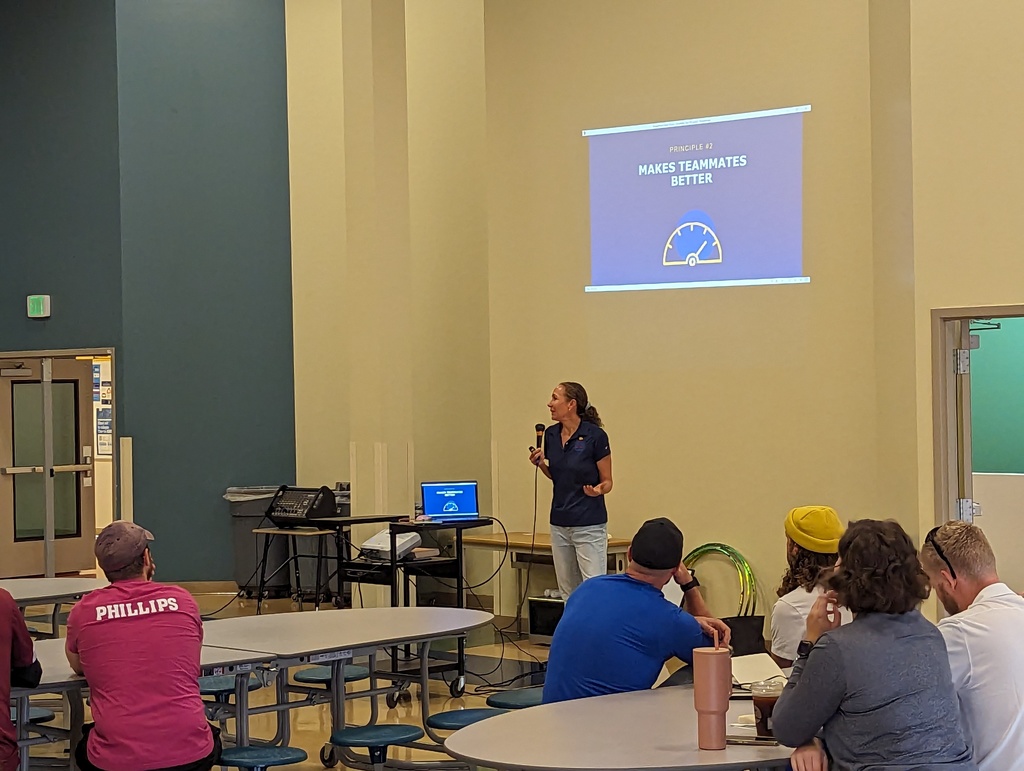 Please give a warm welcome to Ms. Dennis! Hello! My name is Kalyn Dennis and I am excited to join the Twin Peaks community. This is my sixth year teaching and I have taught kindergarten and English Language Development (ELD) in St. Vrain Valley Schools for the past three years. I am happy to continue my career at Twin Peaks as the ELD teacher! I moved to Colorado from Illinois 12 years ago with my daughter and have built our home in Johnstown. When not at school, we love cooking, explore new places and things, participate in 4-H, and reading. I am so excited to see what this school year brings for all of us!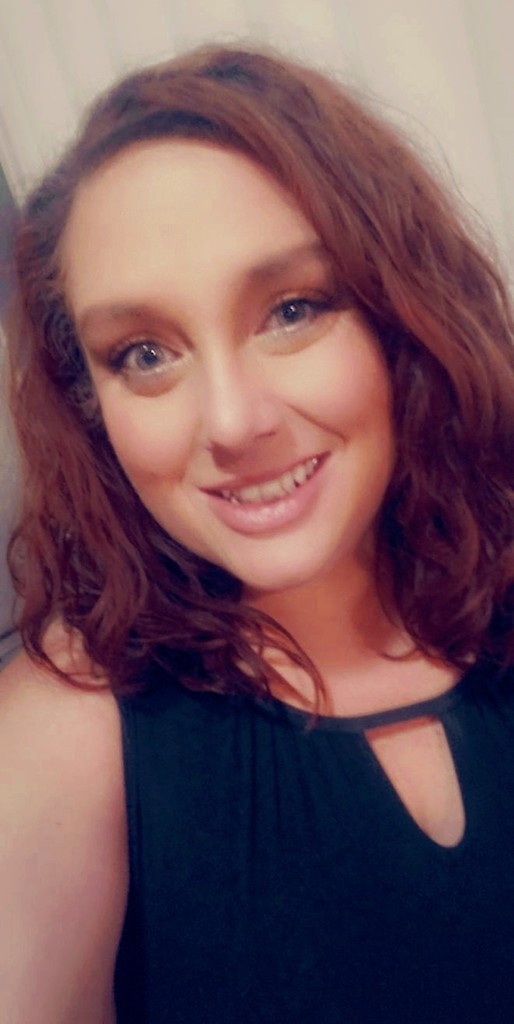 Welcome Mr. White to our team! My name is Patrick White. I recently graduated with a degree in education from UNC and have been in education for a few years now. I will be teaching fifth grade this year at Twin Peaks Classical Academy and am very excited to get to know the staff and families that are a part of the TPCA community.

Welcome, Ms. Ellis, to the Twin Peaks team! My name is Jayme Ellis and I am so excited to be joining the TPCA team as secretary and our athletic directors assistant. I found my passion working with upper grade levels when I started coaching middle school basketball several years ago. I love to sing, bake and shop for fun items for my small in home boutique. When we aren't involved in sports my husband and I love to take our 2 girls camping, bike riding and on fun vacations. We often can be found volunteering at the local food bank or working in the community wherever there is a need. I look forward to serving our school and getting to know you all.

Join us in welcoming Ms. Shipp. You will see her in the elementary office this fall! Hi, my name is Rebecca Shipp and I am excited to join the team at Twin Peaks. I have lived in Longmont for the last 12 years along with my husband and four children. Three of my children are grown and out of the house. My youngest is a 4th grader at Twin Peaks. For fun I like to camp. I especially love to camp in the Sierra Nevadas at Calaveras Big Trees State Park and hike among the giant sequoias.

Welcome, Ms. Martinez! My name is Jesed Martinez and I am one of the Kindergarten IA's at Twin Peaks! I have my Associates Degree in Elementary Education. I am extremely happy to be a part of the Twin Peaks family! I have been working in schools ever since I was a senior in high school and I have loved every minute of it! In my free time I enjoy reading a good book with a blanket, spending time with my family, and baking! I'm really excited to see what this new school year brings for all of us!

Mr. Gray might be a familiar face as he was a regular substitute in our building last year. This year, he will be joining us as our 6th grade English teacher! Welcome, Mr. Gray! As a passionate educator, I am thrilled to be part of the Twin Peaks Classical Academy team. Throughout a fulfilling business career, I have always cherished learning and education and now I am grateful to return to my first love. Beyond the classroom, my intense curiosity leads me on captivating adventures worldwide, where I immerse myself in the beauty of diverse art and cultural expression. I am often collaborating with talented local and regional artists as a portraitist. These enriching experiences fuel my creativity, broaden my perspective serving as a foundation for fostering patient growth and powerful discoveries among my students. Embracing the synergy of diverse passions I take immense joy in empowering young minds, encouraging them to embrace their full expressive potential while instilling a deep appreciation for the power of language. Together, we embark on a journey of growth and learning, creating a dynamic and inspiring educational experience.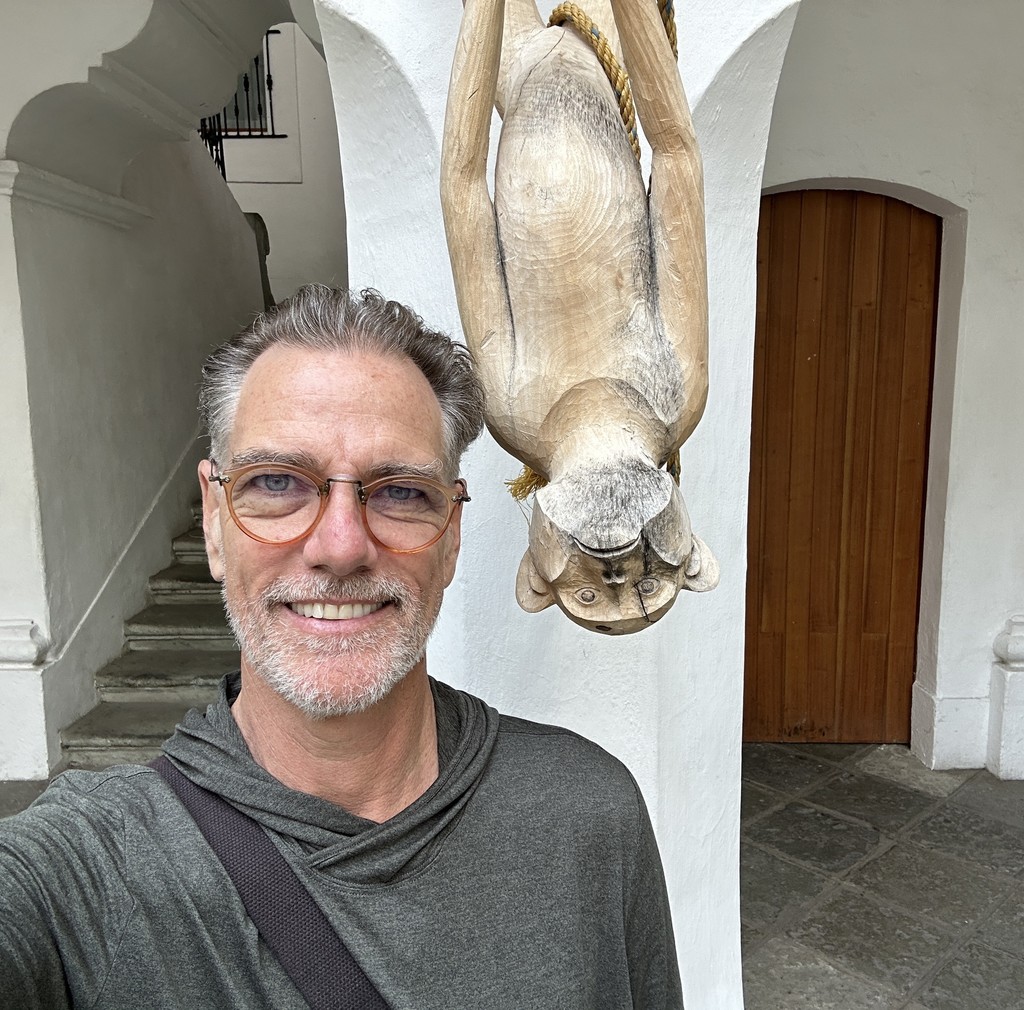 A reminder to our families as you are preparing for our return to school...Twin Peaks provides your school supplies are part of your student fees! Students need to bring a backpack (you can pick up a free one at Open House if you'd like), a water bottle, and a pencil pouch. All other necessary supplies will be waiting for you on the first day of school!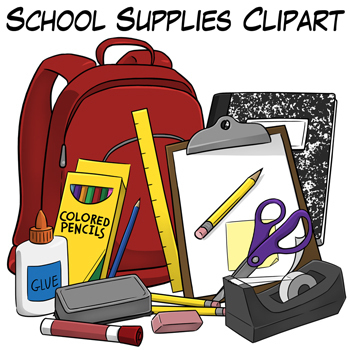 Please welcome Mr. Beamis and Mr. Simcoe as our new school security officers. They will be familiar faces around our campus as they are helping to protect our students. We are proud to be one of the most highly protected schools in the area and this team helps make that happen! Watch this video for a brief introduction and explanation of their role.
https://youtu.be/sCY9M4lCnIk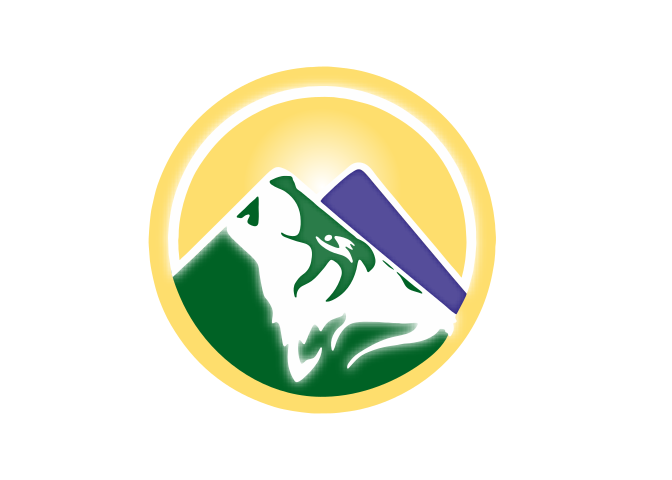 A big welcome to Mr. Lyle, joining Twin Peaks as our secondary Latin teacher. Curtis Lyle graduated from the University of Colorado Boulder with degrees in Linguistics and Classics, specializing in ancient languages. While working as a tutor after graduation, he discovered his love for teaching and returned to school to become certified as a Latin language educator. In his free time he enjoys game nights with friends, homebrewing beer/mead, and an eclectic variety of odd projects and creative pursuits.